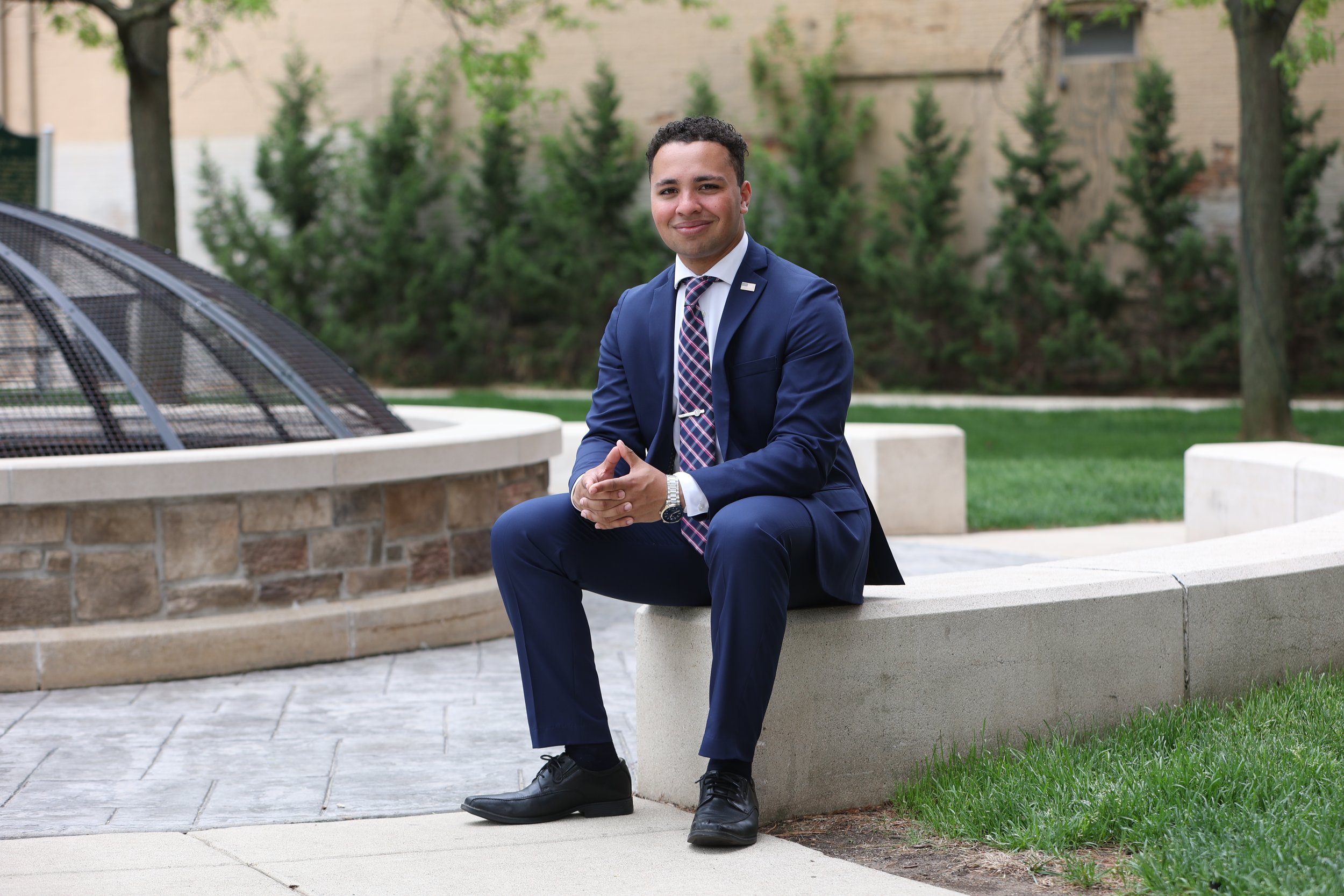 Putting history to work for us.
Maurice Imhoff is a hard-working historian working to address today's problems with a researched understanding of our past. A determined nonprofit leader, Maurice is focused on putting his research, passion, and energy to work for you as your next State Representative.
LET US BUILD ON THE PROGRESS WE HAVE STARTED AND CREATE A
BRIGHTER FUTURE

FOR ALL.
Maurice Imhoff is running for State Representative to bring new energy and fresh ideas to state government so our youth, and people from all backgrounds, feel like they have a future here - not only in Jackson, but in communities across Michigan. As a historian and researcher, he knows where to find solutions to our most pressing problems and ensure we build an even brighter future for each and every one of us.
Infrastructure

It is no secret that our roads and bridges are crumbling. Maurice believes that big companies need to pay their fair share, and that contractors should be held accountable for their work. He will invest in our water infrastructure, rural broadband, and public transit systems to attract new businesses and grow our economy through quality, sustainable infrastructure.

Environment

Maurice knows that our natural resources are our biggest assets. He will fight for stronger environmental policy to protect our Great Lakes, and prevent risks to our public health. As a Policy Associate representing building trades members, he sees opportunity in transit, electric vehicles, and solar and wind energy to build a cleaner, greener future.

Economy

Everyone should have the opportunity to provide for their family through a stable job with good pay and benefits. Maurice will pass policies that strengthen workers' ability to organize and make investments in job training in the skilled trades. By increasing access to higher education and affordable childcare, Michigan can strengthen our economy as we emerge from the pandemic.

Equality

In Michigan, LGBTQ individuals can still be fired or denied housing for who they are, and women still struggle with health care and wage disparities. As a Human Relations Commissioner responsible for enforcing Jackson's Non-Discrimination Ordinance, Maurice supports expanding the Elliott-Larsen Civil Rights Act, requiring equal pay for equal work, and other policies to build a more equal, equitable state.

Healthcare

Health care is a right, not a privilege. That's why Maurice wants to make sure protections in existing laws are guaranteed to every Michigander, regardless of preexisting conditions, age or income. With healthcare now under attack, Maurice will fight to ensure everyone has affordable and accessible healthcare, including reproductive services like birth control and abortion.

Housing

Families throughout Michigan lack adequate housing options. Maurice will work to ensure that housing is safe, affordable and dignified. He believes bad actors should be held accountable for putting families in danger, and Michigan should incentivize those who are willing to build new, affordable developments - especially along transit corridors.
Historian.

Maurice currently serves as founder and President of the Jackson County Historical Society, where he leads research projects, educational initiatives, and historical marker placement across the community. After a three year hiatus, Maurice spearheaded the return of the Jackson Civil War Muster - one of the largest and longest running Civil War events in the Midwest. Maurice participates as a reenactor, and serves as the Jackson Civil War Society's new president.

Community leader.

In the Jackson community, Maurice serves on the Advisory Board of the Jackson Salvation Army, as Trustee of the Michigan Theatre of Jackson, and as Fund Development Chair of the Jackson Young Professionals. In 2021, Maurice was the youngest person ever selected as a recipient of Jackson Magazine's "30 Under 30" - an award that showcases young professionals excelling in their careers and demonstrating strong community involvement.

Public servant.

Appointed by Mayor Dobies at the age of 18, Maurice became the youngest Commissioner in city history to serve on the City of Jackson's Historic District Commission and the Human Relations Commission. He also serves as a liaison to the City of Jackson's Youth Council, and has worked with city leadership to advance numerous local policies that advance equity and serve to make Jackson a great place to live, work and play.